This post may contain affiliate links. If you buy thru these links, we may earn a commission at no additional cost to you.
---
What follows is a growing collection of quotes from bicyclists who have pedaled their bikes along the Natchez Trace Parkway.
Hear firsthand from other who've been there, done that…
Don't forget to click on their names to go to each cyclist's own personal website.
Most likely, they offer more great information about biking on the Trace there.
Last Saturday I rode 75 miles on my bike, mostly hills on the Natchez Trace parkway – perhaps the most beautiful road in the world. When you get on it, it feels like you're in the middle of nowhere. The road curves and winds through the countryside until it ends up in Tupelo, Mississippi. On my way, I went across a bridge that was as narrow as a 2 lane road, but suspended several hundred feet in the air. As I rode close to the edge, it actually felt like I was flying."


— James
The 55 miles of the Natchez Trace was great and I had it almost to myself — only about 25 cars in the 4 hours I was on it today."


— DeWayne
The friendships that I was able to forge while gutting it out on the Natchez Trace are the images that I take with me. As I reflect on the past week and the innumerable faces that will forever pass through my mind, my memory is a collage of mixed emotions on the road to Nashville. Some faces were those of jubilation and expressed joy beyond measure; usually those were the faces seen on the descents. At other times I would come along individuals who had a pained sense of gratification on their faces. They would turn to say hello with a smiling huff and a puff and then continue on. But the most satisfying moments for me were when I would pull up along someone to say hello and they wouldn't answer back. Their faces would be contorted into grit and agony, determined to accomplish their goal, whether the goal was to finish up the day or to get up those damn deceptive hills whose gentle grade mocked us for miles. That, or they were listening to their iPod and couldn't hear me. Whichever it was I didn't want to mess up that kind of focus, that's just bad karma."


— Seth
The Trace was beautiful in the morning and we had it all to ourselves. Shady tree lined avenues opened up to fields of quiet cattle."


— Stephanie
If you finish off a 25-mile bike trek on the Natchez Trace with lunch at Puckett's or the Loveless Cafe, than you're already hip to this. Today's Nashville City Paper points us to the news that Nashville is the second best city to live and play in, according to National Geographic Adventure's 2007 top 50 adventure towns, state-by-state. Second only to Chicago, the magazine says "Music City flexes its multisport cred in 10,500 acres (4,249 hectares) of urban parks, while down-home city life plays out at Nashville's 2,000-plus eateries, honky-tonks, and Tennessee Titans NFL games (a hotter ticket than the Grand Ole Opry).'"


— NPT
A serious scenic route for bicycles — we reveled in every mile! We get to do it again on our way to Florence, AL tomorrow."


— Doug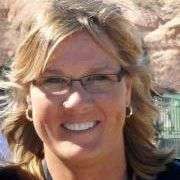 We've lived in the Nashville area since 2001 — and all 3 of our houses have been situated relatively close to the Natchez Trace Parkway. To me, the 'The Trace' is a hidden gem of Nashville — a place to go when you want to get away from it all and be one with nature. I've hiked it, biked it, motorcycled it, walked it with my dogs, and driven my car on The Natchez Trace Parkway more times than I can count! This is where I share some of my favorite things to do along the Natchez Trace Parkway — which runs 444 miles from Nashville Tennessee to Natchez Mississippi and through parts of Alabama. When I'm not enjoying the beautiful outdoors along the Natchez Trace Parkway, you'll find me at the corner of Good News & Fun Times as publisher of The Fun Times Guide (32 fun & helpful websites).