This post may contain affiliate links. If you buy thru these links, we may earn a commission at no additional cost to you.
---
You've heard about the relatively low speed limits on the Natchez Trace Parkway.
Now you're most likely wondering if they actually write speeding tickets on the Trace.
Trust me when I say… They do!
Don't Speed… Not Here!

I'd strongly encourage you
NOT
to go over the posted 50 mph speed limit on the Trace.
Here's why…
Yes, They Write Speeding Tickets On The Trace!
Many times that we've driven on the Trace, we've passed at least one police car. Sometimes they were lying in wait of a speeding motorist. Other times we simply passed them going in the opposite direction.
They are mostly present on weekends (Saturdays mostly) and holidays. You can bet you'll see at least one police car looking for speeders at those times!
Neither Jim nor I has ever received a ticket for speeding on the Natchez Trace Parkway, but a friend of our has. He said the fine was pretty steep.
In support of that, Denduke says:
That fed stuff is steep. Heard a guy got a speeding ticket on the Natchez Trace. He was going 65 in a 50, $100 for every mile over the limit,…..$1500, Sheesh!
Still need more proof?
Check out this case: Jordekurt vs Federal Govt. (This is simply a forum where someone ticketed for speeding on the Natchez Trace is seeking advice from attorneys and others with firsthand experience.)
For what it's worth, I believe they patrol more through the 40 mph areas.
Gonna Speed? Check Here First:
How To Beat A Speeding Ticket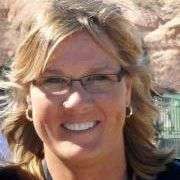 We've lived in the Nashville area since 2001 — and all 3 of our houses have been situated relatively close to the Natchez Trace Parkway. To me, the 'The Trace' is a hidden gem of Nashville — a place to go when you want to get away from it all and be one with nature. I've hiked it, biked it, motorcycled it, walked it with my dogs, and driven my car on The Natchez Trace Parkway more times than I can count! This is where I share some of my favorite things to do along the Natchez Trace Parkway — which runs 444 miles from Nashville Tennessee to Natchez Mississippi and through parts of Alabama. When I'm not enjoying the beautiful outdoors along the Natchez Trace Parkway, you'll find me at the corner of Good News & Fun Times as publisher of The Fun Times Guide (32 fun & helpful websites).