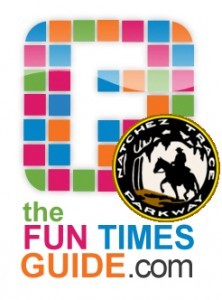 A fun blog about the Natchez Trace Parkway — a beautiful stretch of roadway that spans from middle Tennessee through the northwest corner of Alabama and into the heart of Mississippi.
Wondering what it's like to jog, drive, bike, hike, or motorcycle along the Natchez Trace Parkway?
Here's everything you want to know about this historic 2-lane road.
We provide the most detail about the northern part of the parkway — from Alabama through Nashville, Tennessee.
So sit back & relax… and enjoy the view at The Fun Times Guide to the Natchez Trace Parkway. There's definitely a lot to see and do when you're there!