This post may contain affiliate links. If you buy thru these links, we may earn a commission at no additional cost to you.
---
Awhile ago, I started keeping a collection of tips and reviews from others who've traveled on the Natchez Trace Parkway.
I'm sharing the ones that provide helpful information that I think others might benefit from — should they, too, decide to venture along the Natchez Trace Parkway.
We then drove to the Natchez Trace, which is an ancient trail (now a road) that connects all the way to Mississippi. The Natchez Trace bridge was probably the tallest bridge I've ever seen. I was nervous driving over it.


— Tara
I decided to try the Natchez Trace. It was a lot of fun. The downside is that the speed limit was 50 mph (the first 10 miles or so was 40 mph ). But there was very little traffic. And I am one of those who follows the 500 mile break in, so the reduced traffic was great. First, I took I-65 South from Bowling Green. People were up my arse as I drove 60 mph until I got on the Trace on the west side of Nashville. I did use my cruise control on the Trace (not recommended for break in) because I was unable to keep myself from exceeding 50 mph and I was warned not to speed on the Natchez Trace.


— Mike
I sure did like my campsite back in Nashville, the Nashville Country Campground. The folks there were just so darn nice. But at the same time, I felt like a million bucks heading out on the road again. I had to drive into Nashville on 65 and loop around on hwy 40, drop down onto county road 100 to hit the Natchez Parkway. The traffic wasn't bad so I was a happy camper.


— Doug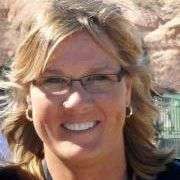 We've lived in the Nashville area since 2001 — and all 3 of our houses have been situated relatively close to the Natchez Trace Parkway. To me, the 'The Trace' is a hidden gem of Nashville — a place to go when you want to get away from it all and be one with nature. I've hiked it, biked it, motorcycled it, walked it with my dogs, and driven my car on The Natchez Trace Parkway more times than I can count! This is where I share some of my favorite things to do along the Natchez Trace Parkway — which runs 444 miles from Nashville Tennessee to Natchez Mississippi and through parts of Alabama. When I'm not enjoying the beautiful outdoors along the Natchez Trace Parkway, you'll find me at the corner of Good News & Fun Times as publisher of The Fun Times Guide (32 fun & helpful websites).