This post may contain affiliate links. If you buy thru these links, we may earn a commission at no additional cost to you.
---

With the warmer weather (we're seeing 70's during the day and 40's at night here in Franklin) and extended daylight hours (thanks to Daylight Saving Time being bumped up 3 weeks earlier), the one place that motorcyclists in Middle Tennessee flock to is the Natchez Trace Parkway.
But, the fact of the matter is… motorcycle riders from many different places are making their way to the Trace these days.
The Natchez Trace Parkway has become a leading tour route for motorcyclists from all over the country.
Everyone wants to "ride the Trace" at some point in time! And I can't say that I blame them. If I had a motorcycle I'd be right out there with 'em!
Yep, I've begged Jim for years… but he keeps choosing Jeeps instead. (First this one, in lieu of a motorcycle… then this one.)
So as I sit here with motorcycle envy, reading about motorcycles, rather than riding them… I share with you my favorite Natchez Trace trip reports, photos, videos, and side trips from others who've been there, done that.
I guess some of us will just have to be content to live vicariously through them.
…Enjoy the ride!
What It's Like To Ride A Motorcycle On The Trace
Check out these interesting motorcycle stories which include highlights from a trip along the Natchez Trace Parkway:
Deal's Gap/Natchez Trace— After an adventurous ride along "the Motorcycle Playground of the United States" (Deal's Gap – The Dragon – Cherohala Skyway), Robert Hilliard (a.k.a. "Trip) & friends from Texas rode the Natchez Trace Parkway from near Deerfield, Tennessee to Tupelo, Mississippi. (Check out their route maps, photos, and even videos!)
All he said was 5 words…"318 curves in 11 miles". No man alive could smile as wide as I was smiling. So, the plan was put into motion and a trip was formed to ride Deal's Gap, or what many riders affectionately call, "The Dragon" and The Natchez Trace, all in an 8-day trip. — Robert "Trip" Hilliard
A Natchez Trace Side Trip— Paul Chadwick from New Mexico, takes his "traveling machine" on a trip along the Natchez Trace Parkway.
Actually there are almost more motorcycles than four-wheeled vehicles… The Natchez Trace was a bit of a side trip, but well worth the extra time. It's a beautiful motorcycle road and highly recommended. — Paul Chadwick
Here are even more fun motorcycle trips from Paul!
Natchez Trace Parkway & Vicksburg, Mississippi— Dick Nicolay (a.k.a. "Nic"), a photojournalist from Kansas City, Missouri and his friend, Larry, share photos and some interesting side trips from their motorcycle ride along the Natchez Trace Parkway.
It was "a five day, just over 1,700 mile route that would take us southwest to Missouri and the Table Rock Lake area, then into Arkansas and southeast across the state, taking full advantage of the great roads in the north central mountainous area. From there, it would be into Memphis where we'd then go south to Tupelo to catch the Natchez Trace. So as not to occupy too much time for us working stiffs, we'd only ride the Trace into Jackson, hop off and go west to Vicksburg, before returning home. — Dick "Nic" Nicolay
Slow Cruising The Natchez Trace Parkway— Brian Salisbury from Long Island, NY summarizes a few motorcycle trips he's taken on The Trace. He says it's the perfect road for slow cruising…
The next morning, I packed up and got rolling at sunrise. I can still remember the clear, fresh air, the smell of dogwoods, the comfort of having a full tank of gas, and the enjoyment of winging along this beautiful, empty country road all by myself. I spent most of the day looping in and out of points of interest along the trace. — Brian Salisbury
Natchez Trace: A 450 Mile Journey Across Time  — Bill Keese shares an article he wrote for Ride Texas magazine about motorcycling on the Natchez Trace Parkway. He rode through all three states: Mississippi, Alabama, and Tennessee, and shares some of the most beautiful photographs and most thorough write-ups about his experiences along the way. (…Also excellentreviews of many different side trips!)
The Natchez Trace Parkway's northern terminus is at the intersection of Tennessee State Highway 100, about 10 miles south of Nashville. After riding approximately 450 miles on one of the most beautiful roads in America, the northern terminus comes as a stark contrast. The red light at the intersection appears as a glaring warning that we are about to leave the Natchez Trace Parkway, our safe haven for the past 450 miles, and re-enter the harsh realities of the real world. It was somewhat disheartening to me. — Bill Keese
Ride Photos From The Natchez Trace Parkway— Scott Craig shares a lot of photos and a brief write-up about this motorcycle trips along the Natchez Trace Parkway — from Alabama to Tennessee.
There is a loop about 65 miles long from my home to the Northern Terminus at Highway 100, down The Trace to Leipers Fork (the best part of The Trace!), and back home through Franklin that is a great afternoon ride. To me The Trace is just a fun place to ride a motorcycle. — Scott Craig
Check out photos from Scott's fall foliage ride
Two Dogs Motorcycle Club Ride— Follow along as 3 guys embark on a 6-day trip from Franklin, NC to Nashville, TN and onto Natchez, MS. It was the first time any of them had been on the Natchez Trace Parkway. ("Gator", "Preacher" and "Possum" adopted the name "The Over the Hill Gang" for this trip.)
On the way south out of Jackson, to avoid the graveled stretch of the trace that's under construction, our guys followed a route suggested to them by a local man. They took Old Port Gibson Road, a paved, curvy, two-lane that was canopied with trees. Was a nice route. Got back on the trace at Fort Gibson. — "Lizzard"
Nashville Riders— Get insider information about motorcycling in and around the Nashville, TN area. No "road review" around Nashville would be complete without mentioning the Natchez Trace Parkway!
The Trace is an easy road to ride and indeed enjoy even when keeping close to the speed limit. The turns themselves are very consistent and visibility through them is excellent. I think the Trace makes a wonderful place for new riders to acquire good habits. The visibility through the curves let's one look deep into each turn and often you can be looking at the entrance to the next turn before reaching the apex of current turn. This is good practice for riders of any level who want to improve their line in turns. — Brandon
More trip reports from motorcyclists who've ridden the Natchez Trace Parkway.
UPDATE
Jim and I finally got a motorcycle — a 2005 Harley-Davidson Road King Classic. So we now have our own stories to share about motorcycling on the Natchez Trace Parkway. Until I get around to posting them here, you might enjoy these highlights from some of our recent motorcycle road trips. (Another update: After taking a 5-week road trip on the '05 Road King from Nashville to L.A., we decided to trade it in on a 2013 Harley-Davidson Road Glide Ultra. We've already taken it on the Trace several times. Now we're eager to take a cross country trip on it!)
More About Motorcycling The Natchez Trace Parkway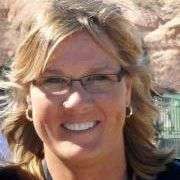 We've lived in the Nashville area since 2001 — and all 3 of our houses have been situated relatively close to the Natchez Trace Parkway. To me, the 'The Trace' is a hidden gem of Nashville — a place to go when you want to get away from it all and be one with nature. I've hiked it, biked it, motorcycled it, walked it with my dogs, and driven my car on The Natchez Trace Parkway more times than I can count! This is where I share some of my favorite things to do along the Natchez Trace Parkway — which runs 444 miles from Nashville Tennessee to Natchez Mississippi and through parts of Alabama. When I'm not enjoying the beautiful outdoors along the Natchez Trace Parkway, you'll find me at the corner of Good News & Fun Times as publisher of The Fun Times Guide (32 fun & helpful websites).