This post may contain affiliate links. If you buy thru these links, we may earn a commission at no additional cost to you.
---
Leo dropped us an email the other day…
Hi, we are first time visitors in the Southern States of the US. We are planning a trip from NYC to Miami, visiting the Skyline Drive, Blue Ridge Pwy. On our way to Jackson/New Orleans we planned to stay in Tupelo overnight and driving down the NTP. We will be there mid-September. Will the leaves be changing colors then? Or is this too early? Do you have some tips which are a must cruising down the NTP? Thank you

— Leo from the Netherlands
My answer:
September is a tad bit early for viewing colorful leaves around here. You might catch a few brilliantly colored leaves here & there, but not many.
For example, here's how things looked in mid-October last year.
But there are still plenty of fun sights to see along the Natchez Trace Parkway during that time of year!
Your First Time On The Natchez Trace Parkway
First, check out these basics for enjoying a daytrip on the NTP. And be sure to contact the National Park Service weeks before your trip and they'll send you a packet of information including a map of the Parkway, a list of campgrounds, stores & service areas, and more. (Their number is: 662-680-4027.)
No matter which part of the Trace you happen to be on at any given point in time, the bridges and the twists & turns in the roadway itself are often captivating in and of themselves. Especially this award-winning bridge found at the northern end of the Parkway. You can even park there and walk across this amazing bridge! (Or, walk behind the bridge and take some incredible photographs from a unique vantage point.)
If you're going to stop for a hike, you can enjoy a short and relatively effortless walk through the woods and along the streams found on the Trace. Most of the waterfalls are also just a short hop, skip & jump away from the parking areas. Or, our personal favorite for a longer, more strenuous hike is the Old Trace Hiking Trail found at milemarker 426.3.
We live on the northern end, so my favorite things to see & do on the Natchez Trace Parkway tend to be between Columbia and Nashville.
One of my favorite reviews of the Natchez Trace Parkway is Gypsy Journal's summary of their RV trip on the NTP. It's loaded with fun stops and general info.
Well, I hope you enjoy your trip to the States, Leo. I'm sure you will have a great time on the Parkway — no matter what you decide to see & do while you're there.
Just remember…get food & gas when you can (there are no stores or gas stations on the Parkway, so you have to drive a few miles to get to them), stop for a restroom break whenever you see public restrooms ahead (there are only a few on the Parkway itself), and don't speed on the Natchez Trace Parkway!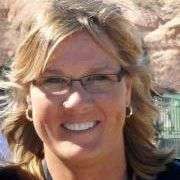 We've lived in the Nashville area since 2001 — and all 3 of our houses have been situated relatively close to the Natchez Trace Parkway. To me, the 'The Trace' is a hidden gem of Nashville — a place to go when you want to get away from it all and be one with nature. I've hiked it, biked it, motorcycled it, walked it with my dogs, and driven my car on The Natchez Trace Parkway more times than I can count! This is where I share some of my favorite things to do along the Natchez Trace Parkway — which runs 444 miles from Nashville Tennessee to Natchez Mississippi and through parts of Alabama. When I'm not enjoying the beautiful outdoors along the Natchez Trace Parkway, you'll find me at the corner of Good News & Fun Times as publisher of The Fun Times Guide (32 fun & helpful websites).