This post may contain affiliate links. If you buy thru these links, we may earn a commission at no additional cost to you.
---
Following is a growing collection of interesting quotes which mention the Natchez Trace Parkway.
It's a beautiful stretch of roadway that spans from Tupelo, Mississippi to Nashville, Tennessee.
Perhaps you'll glean some more reasons why The Trace is a place that should not be missed…
Natchez Trace Parkway Quotes
The Natchez Trace is kind of like a tame version of the Blue Ridge Parkway.  —DCB
The stretch of road in Mississippi, called the Natchez Trace, can be thought of as a tunnel through a magnificent forest.  —lars
The actual Parkway is different than most roads you will travel. It is a two lane asphalt road with NO shoulder, NO stop signs, NO commercial traffic, No commercial businesses, No residences and basically No dogs.  —bikeandboat
October is the perfect time of year to ride [on the Natchez Trace Parkway]. The weather is always cool and dry.  —jakbrand
This park's natural beauty doesn't come from dramatic mountaineous overlooks. Instead, you will find mostly flat terrain rendered in a balanced, subtle palette. In the spring, roadside stretches of clover, wildflowers, grassy fields, and dogwood blossoms wave. Summer is often crowned with pure blue skies and a healthy green, divided only by the yellow-striped roadway. in the fall, the soft, gray Spanish moss gives way to the russet of maples and oaks. In winter the sturdy dark green of mature cedars takes on promising significance. The road alternately holds you in the close embrase of its shady refuge or shoots you into the light-filled pastures and croplands. this is a hypnotic environment, a soothing melody of forest and field.  —Guide To The Natchez Trace Parkway
While here [in Nashville], make plans to spend a little time on the Natchez Trace Parkway, a 444-mile scenic parkway that starts in Natchez Mississippi and ends right at our front door! The natural beauty of the parkway is great for a scenic drive, a leisurely bike ride or even an adventurous hike.  —Loveless Cafe
It is a tranqil, scenic, history laden ride… basically a 400 mile long, two hundred yard wide National Park.  —sfarson
Although generally thought of as one trail, the Old Natchez Trace was actually a number of closely parallel routes. It probably evolved from the repeated use of meandering game trails by the earliest human inhabitants. Over time, these paths were gradually linked and used for transportation, communication, and trade.  —TLC
One thing about the Natchez Trace Parkway is that the communities are only evident when you leave it.  —Jeffrey and Wendy
If you're like most people, you'll putter along the Natchez Trace in a day or a bit more. You'll stop at the first few wayside stops, and then you'll quickly tire of them and hold the speed limit for the remainder of the way. I strongly encourage you to find a book on the Natchez Trace. Follow along the historical route to understand its past. There are some fascinating things to experience along the route, but almost none of them can be seen from the road.  —Jamie Z
Regardless of your interests, there are plenty of opportunities to get out of your car and experience the parkway.  —TNVacation
The Natchez Trace was politically, economically, socially, and militarily important for the United States in its early development. Among those that traveled this road were American Indians, traders, soldiers, "Kaintucks", postriders, settlers, slaves, circuit-riding preachers, outlaws, and adventurers. The Old Natchez Trace serves as a reminder of those that contributed to events that shaped the broad patterns of our common history.  —Donna and Ron
Whatever your pleasure, be it re-living history, nature-watching, competitive racing, or just relaxed road biking, you'll find it on the Natchez Trace Parkway. With so many experiences to offer, the Natchez Trace Parkway will keep you coming back for more.  —byways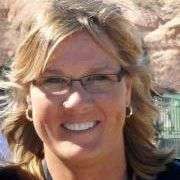 We've lived in the Nashville area since 2001 — and all 3 of our houses have been situated relatively close to the Natchez Trace Parkway. To me, the 'The Trace' is a hidden gem of Nashville — a place to go when you want to get away from it all and be one with nature. I've hiked it, biked it, motorcycled it, walked it with my dogs, and driven my car on The Natchez Trace Parkway more times than I can count! This is where I share some of my favorite things to do along the Natchez Trace Parkway — which runs 444 miles from Nashville Tennessee to Natchez Mississippi and through parts of Alabama. When I'm not enjoying the beautiful outdoors along the Natchez Trace Parkway, you'll find me at the corner of Good News & Fun Times as publisher of The Fun Times Guide (32 fun & helpful websites).